At the end of September, Year 10 and 11 students departed on a trip to Normandy to the Chateau Du Baffy, a trip won by Mr M Broad, Subject Leader of Humanities. It was an action packed couple of days and the students and staff had a fantastic time. What better way to find out about their experience than in their own words: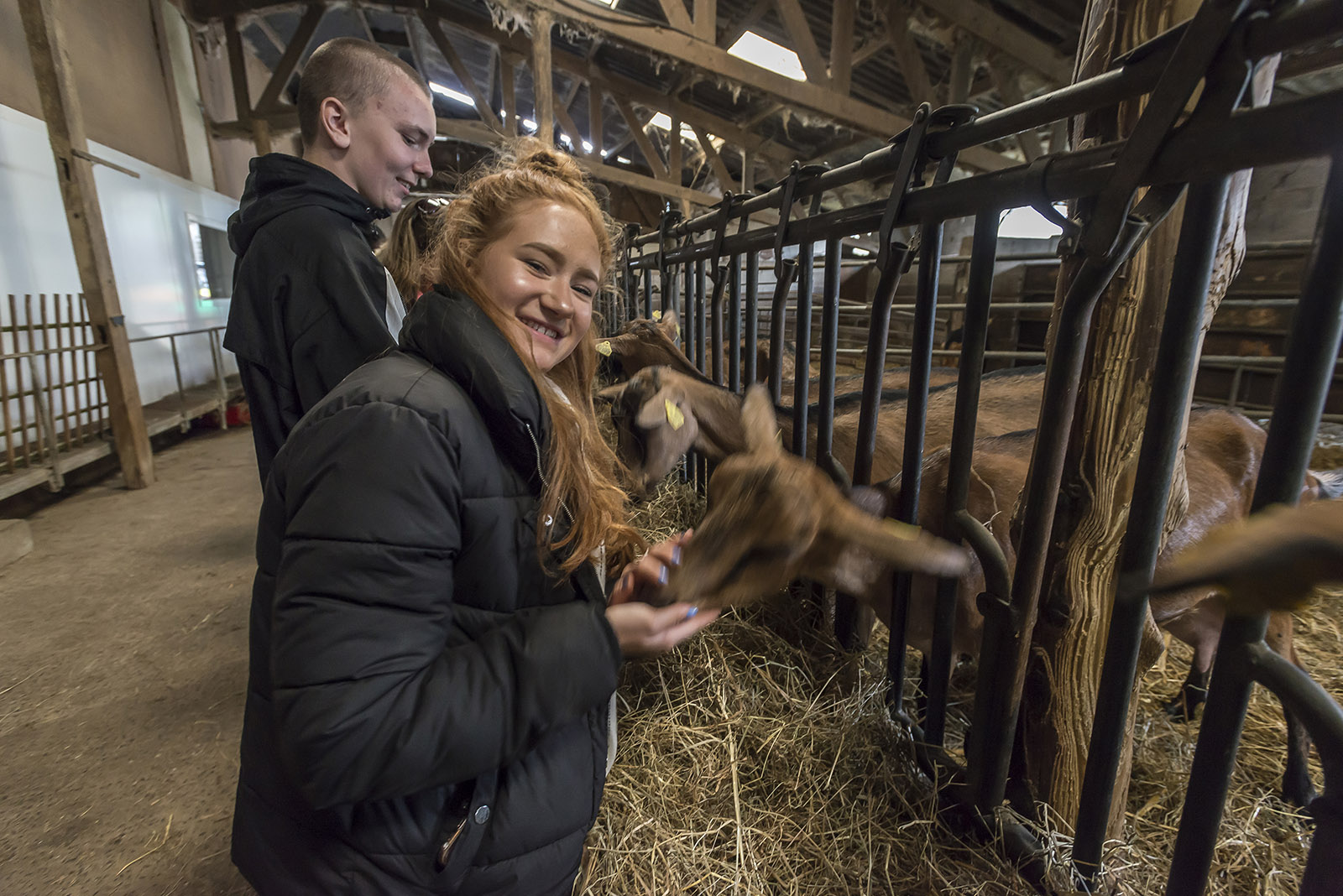 "Absolutely brilliant! I have never done anything like this before. I got to try goat's cheese and loved visiting Honfleur." Kelly
"This was the best weekend of my life!" Anon
"What I liked about the trip was that everyone bonded and the activities were fun but I also learnt a lot at the same time." Amy
"I didn't want to come initially but I'm really glad I did. My favourite bit was going to a caramel factory, especially as we got to try some!" Emily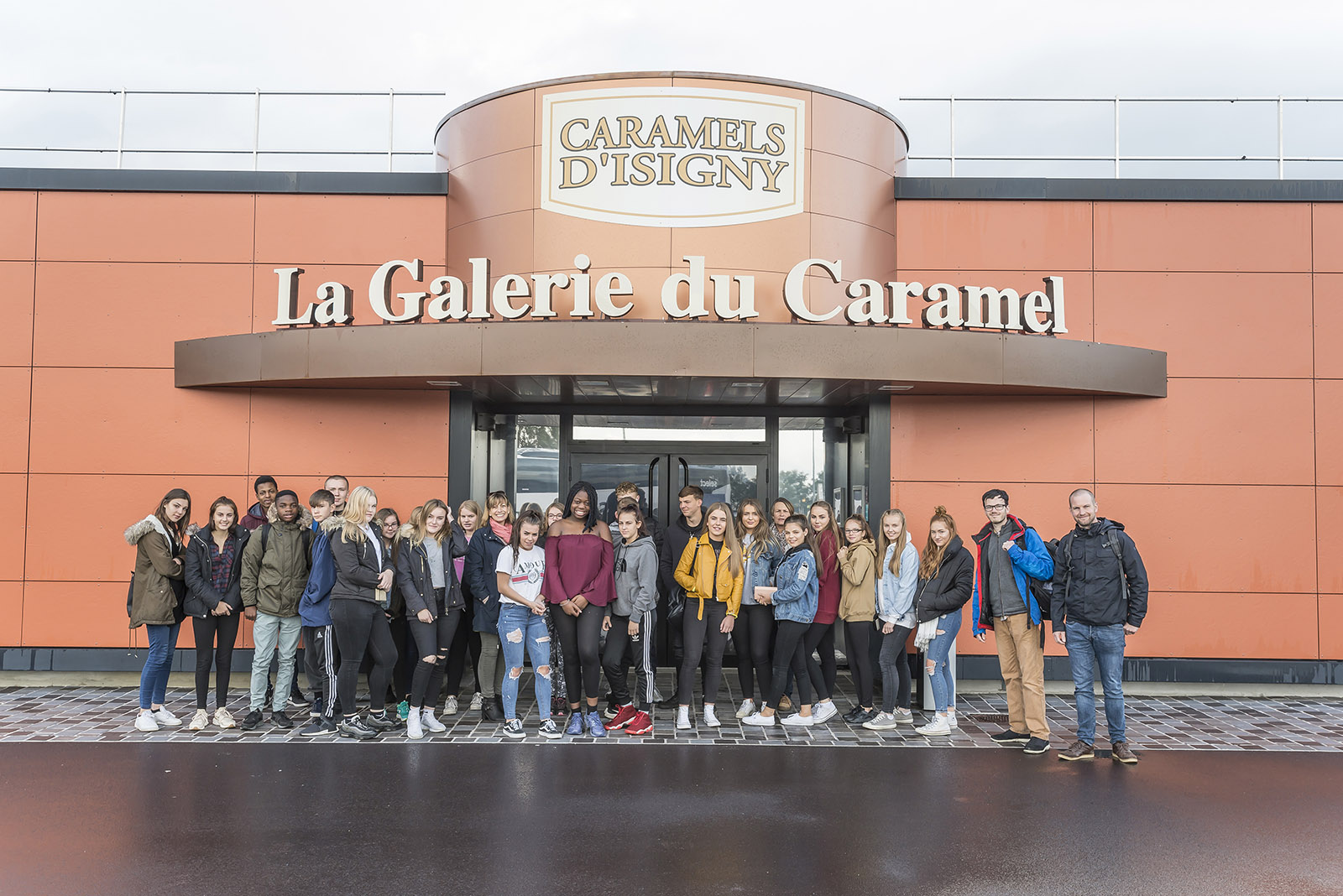 "I loved this trip because it was such great fun and I loved spending time with all my pals and the coach journeys were all really good." Linda
"Not only did we get to go to France, we got the opportunities I thought I'd never get. An amazing trip." Rhianna
"I loved the trip because we learnt a lot about France, the war and also about my peers. I loved the goats and the 3D cinema visit." Regan
"I enjoyed everywhere that we visited. The Chateau staff were really helpful and kind especially Lily and Francesca. The disco on Saturday was really fun and the staff made me feel welcome and comfortable." Deni
"My favourite part was going to the goat farm and trying the frog's legs was a challenge for me!" Bethan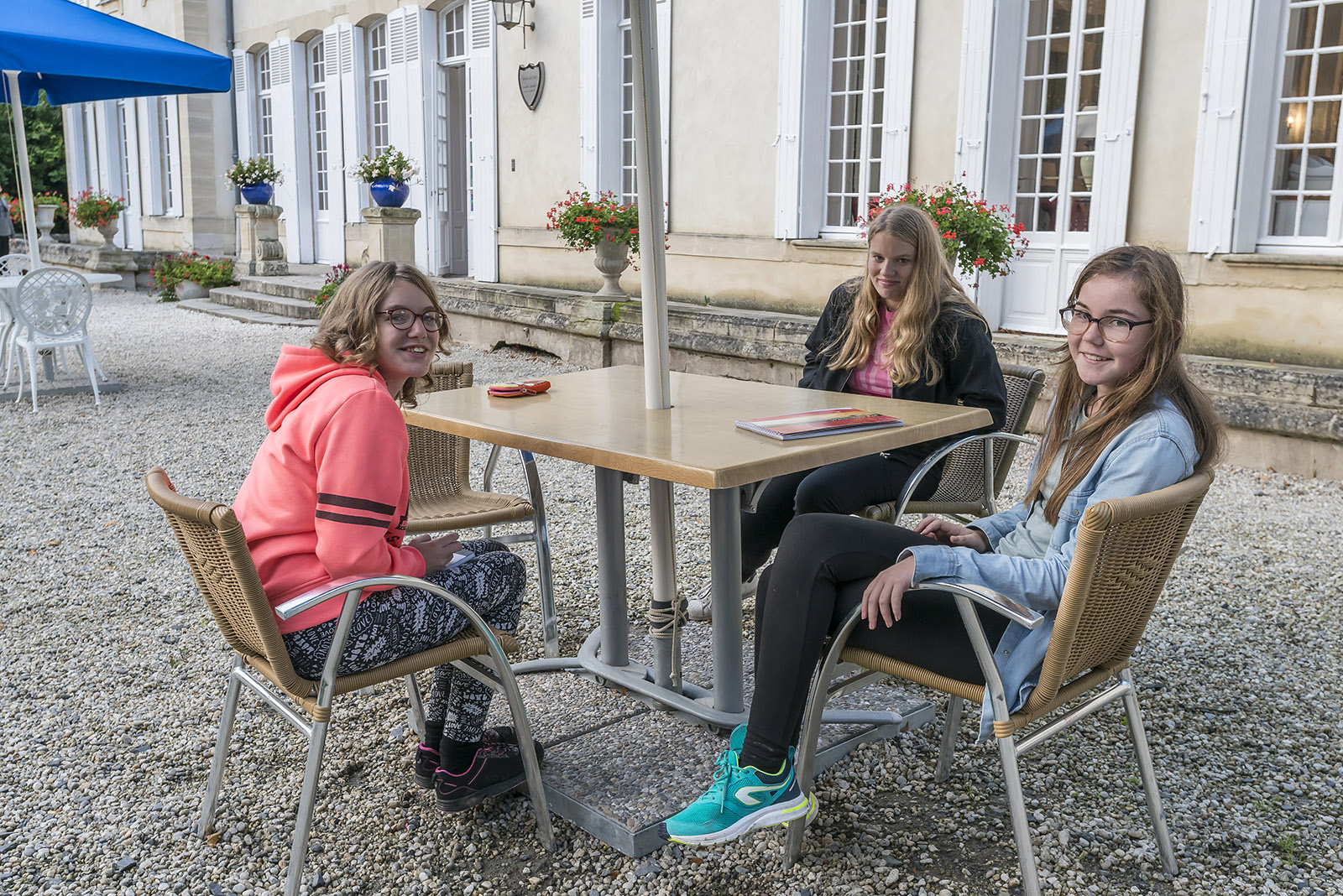 "A glorious (re)introduction to France. Chateau du Baffy was an idyllic French stone building which, quite literally, belongs in a painting. In fact, the entire weekend featured quaint architecture, immersive cultural opportunities, delicious cuisine and opportunities to pause and reflect on what it means to belong and partake in a community. The staff set out to go the extra mile to make our stay comfortable. The students bonded and acted wonderfully, leaving the teachers glowing with pride. Whilst we have pictures to remind us of this positive venture, I too cannot wait to return!"
Mr R Sutton
Teacher of Geography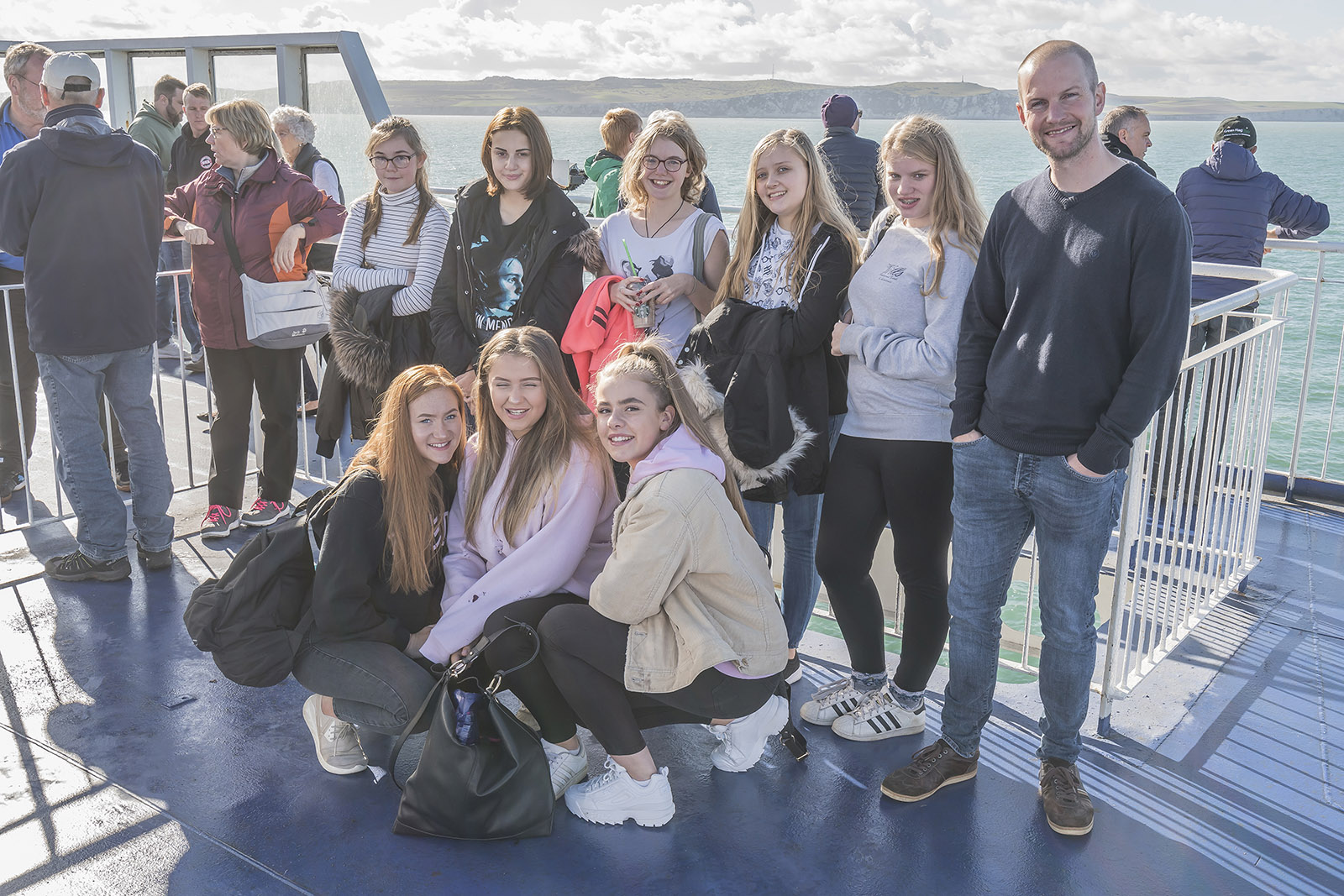 I loved this trip so much! The Chateau was beautiful and in such a great location for exploring this part of Normandy. The students made it for me – they were so much fun, good company, respectful and helpful at all times. It was great to see them enjoying the experience and bonding together. The disco was so much fun! The Chateau staff made our stay enjoyable and comfortable too. I can't wait to go back. Thank you so much Select Travel and to all the staff and students involved!"
Mr Broad
Subject Leader for Humanities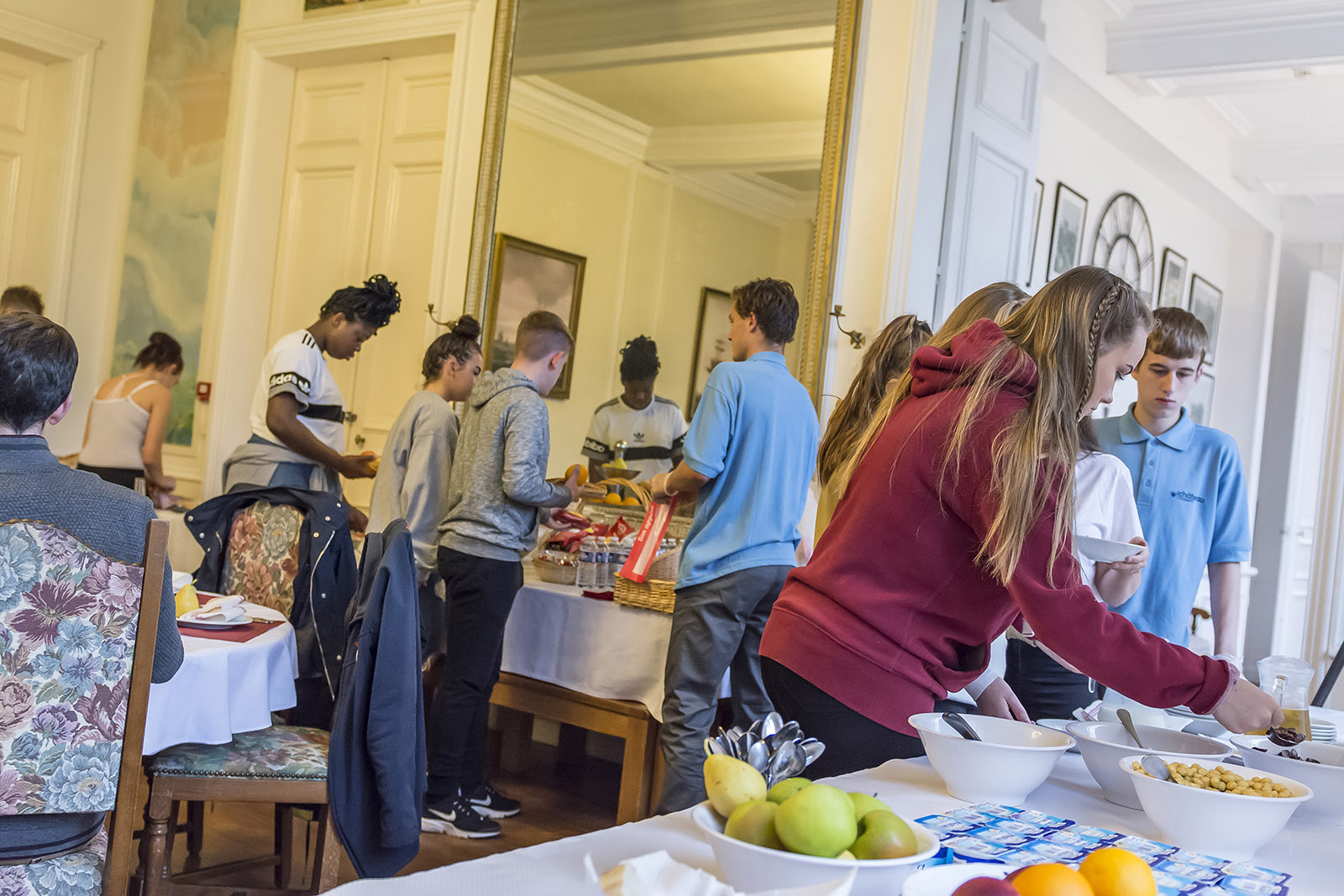 "The Humanities trip to Normandy was my first trip as School Business Manager. It was a great opportunity for me to get to know the students better and practice my French. It was wonderful to see the students in an informal setting, without wifi (specially organised by the teachers!) enjoying each other's company over dinner, making their own packed lunches and enjoying the beautiful facilities. They all took the opportunity to try frog's legs and snails. Highlights for me were the Bayeaux tapestry, the war graves and 360 cinema at Arromanches, that seemed to have a real impact on the students. The trip was a wonderful learning opportunity for all of us."
Mrs P Diop
Business Manager
"What a fantastic weekend; I thoroughly enjoyed spending time with so many of our Year 10 and 11 students. Activity packed days were stimulating, informative and rewarding, I was extremely proud of the respect our students displayed as we visited war cemeteries and visited the museum in Normandy to learn about the D day experience from all perspectives. It was wonderful to see Growth Mindset in action with the vast majority of our students trying (and many enjoying) the delights of frogs' legs and snails. The behaviour of our students was exemplary and it was lovely to be congratulated by the chateau staff for bringing such an appreciative, fun and well-behaved group.
The most touching moment was witnessing the students present Mr M Broad, the trip organiser, with a giant chocolate superman in appreciation of his hard work. It is a privilege to work with such considerate people."
Mrs C Maddocks
Assistant Head Progress
Thank you to the teachers and students of Sir Frederic Osborn School for letting us know all about your trip to Normandy. We're so pleased you all had a fantastic time and benefited so much from winning the competition. It was our pleasure to welcome you to the Château du Baffy!
If you're a teacher interested in finding out more about our trips to the Château du Baffy, you can view our dedicated Château du Baffy website here or contact us directly to discuss possibilities on 01444 870100.